Over 50 years of experience
in mechanization and food processes
Tecnal is a french company specialised in designing, manufacturing and setting up dairy and cheese-making installations.
a cheese-making know-how acknowledged worldwide with a testing laboratory made available for our cheese-making customers in strictest confidence.
a network of agents who enable us to provide turnkey solutions anywhere in the world.
engineering teams network of partners that enable us to incorporate the latest technology, the latest developments applied to a constantly evolving cheese-making world.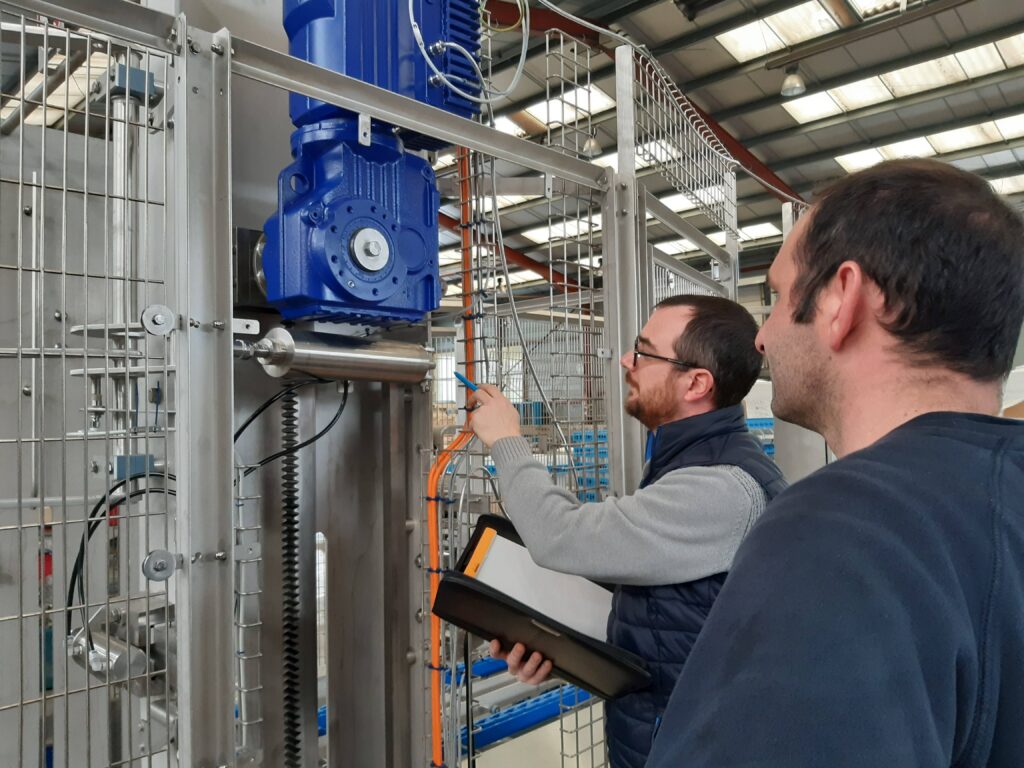 We are true to our customers and our values.
Because we know that every second of production, like every litre of milk, counts; our sales and customer relations departments are there for every investment, optimization, preventive and remedial maintenance requests. Determining your needs and our responses to them is the heart of our company.
Whether at Tecnal or at our customers', "we have men and women at heart and place them at the heart of our know-how". We hold that they are the primary asset of our company. This is why we constantly develop human-machine interface, work stations ergonomics on our installations; we optimize accessibility for maintenance, daily washing operations as well as energy, water, and detergents consumptions.
Our constant aim is to innovate every year through our R&D department and our testing laboratory. We spend nearly 2% of our turnover on innovation and cheese-making research to serve our customers. Every year, pilots leave our factory to become part of our customers' production lines.
We work with you to better understand and measure dairy and cheese-making processes. We constantly re-invent to capture and industrialize the hidden intelligence in dairy and cheese dairy world.
Our competitive spirit, creativity, productivity and know-how are all there to assure you the best ROI in a competitive environment where each gram of cheese and every drop of milk counts.
Tecnal is a company committed to making its developments, innovations, installations, and setting up more reliable and safer. All of our installations are tested before delivery. Our project managers agree to follow up your orders until withdrawal of any reservations and far beyond. Our QSE (Quality/Safety/Environment) department is the guarantor of these reliability commitments based on a policy of continuous improvement.
Over 50 years of experience in mechanization and food processes
Tecnal is a constantly evolving history created by men and women daily inspired by their keen interest in cheese-making and technical questions
Tecnal is more than 100 people focusing their energy and passion through our engineering departments (Process, Mechanization, Electricity-Automation). It is more than 70 engineers, technicians, hydraulic, thermal, automation and mechanical specialists here to serve our customers by innovating and building successful dairy and cheese dairy production lines.
Hydraulic/Thermal
Mechanics
Electricity/Automation
Boiler workshop
Construction hall
Assembly hall