Tecnal's engineering design department can help you with the standardization of the Fat and Protein contents.
Tecnal proposes:
Full line of cream separators or centrifugal cheese milk and whey separators,
Our range covers flow rates from 1,000 to 50,000l/h.
Tecnal's engineering design department deploys its skills to meet our commitments in the:
Matter of residual fat content,

Energy consumption,

Compatibility with your/our cleaning in place systems (NEP/CIP).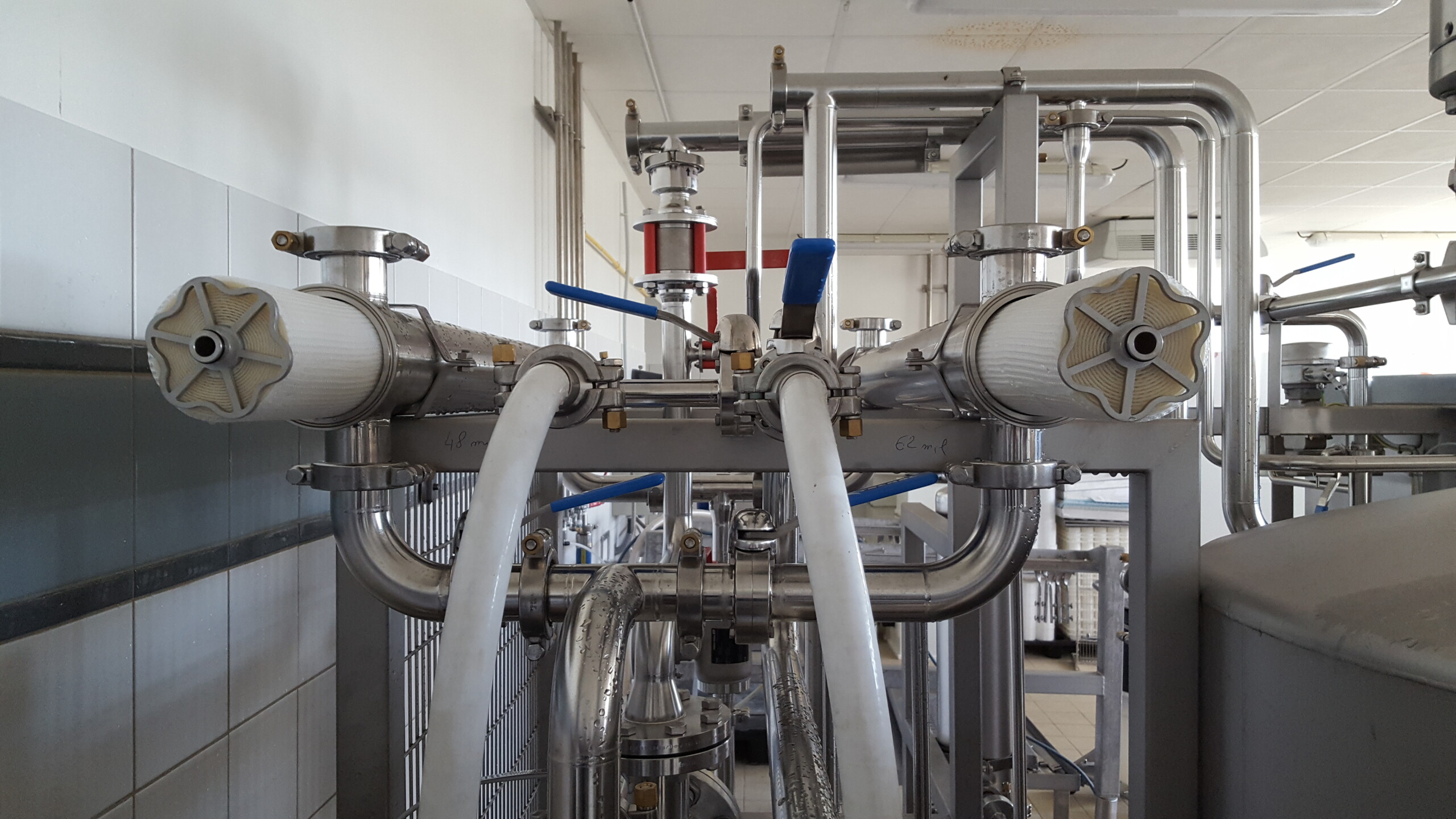 The principle of membrane filtration:
Separate the different components of a liquid using a porous membrane,
The product flows tangentially through the membrane and filtration is achieved by differential pressure.
The pore size of the membrane will depend on the desired application.
From the biggest to the smallest, we talk about:
Microfiltration,

Ultrafiltration,

Nanofiltration,

Osmose inverse

.
Depending on the application, the membranes can be organic or mineral (ceramic).
The homogeniser:
Allows future texturing of the yoghurt by homogenisation of the fat content and denaturation of the soluble proteins.
Tecnal uses equipment from partners whose know-how is is widely recognised, and perfectly masters the incorporation of this equipment in the pasteurization line to satisfy product, hygiene, and mechanical constraints.