The right moulding: We have different types of moulding that are adapted to your standard deviation and budget objectives.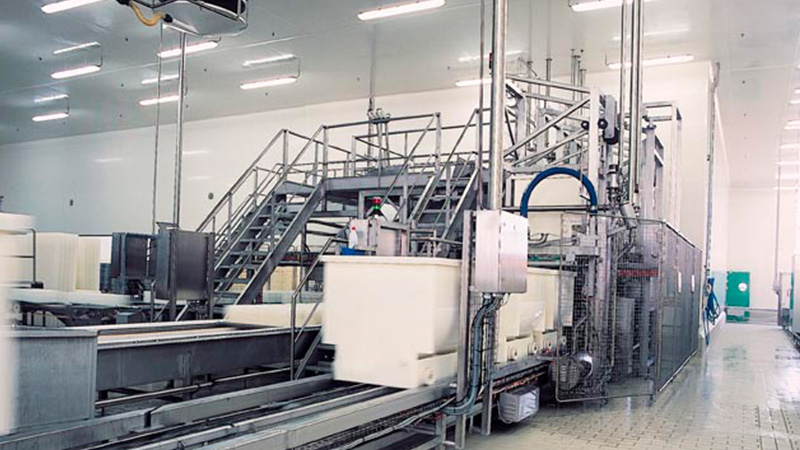 ECOFROM®:
For flow rates from 5,000 to more than 45,000l/h, performance is there for production of high-quality camembert and brie,
Intelligent moulding with self-regulation of the curd and whey volumes to be moulded,
Large range of cheeses: from 80g to more than 3kg,
Cleaning by CIP.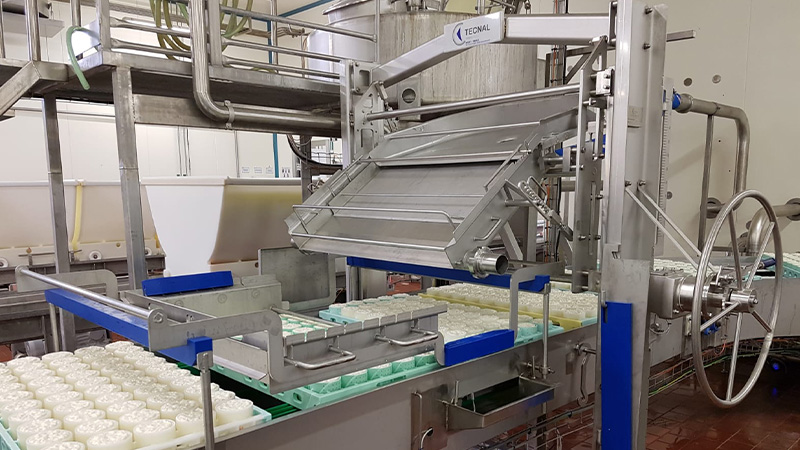 PLUSFROM®:
Gives you high flexibility in your continuous production (short or long runs),
Ideal moulding machine for moulding at the outfeed of a DynaFrom bassin lines or at the outfeed of your existing coagulation tanks,
Quantity of free whey in moulding can be adjusted.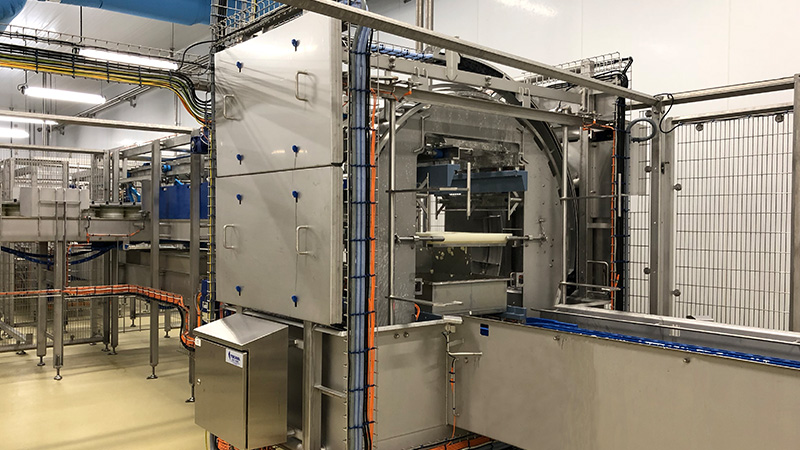 ROTAFROM®:
Perfect synchronisation of the bassin turner and your moulding conveyor optimises your standard deviations,
Cleaning by CIP.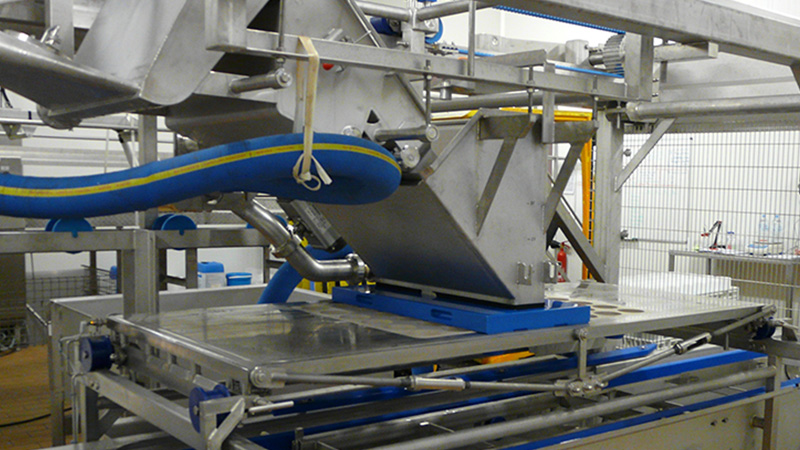 SOFROM®:
Automatic distribution in all formats for soft cheeses, feta, blue-veined cheeses, queso fresco,
A flow rate ranging from 8 to 15,000L/h,
Possibility of adjusting the volume of curd dosed.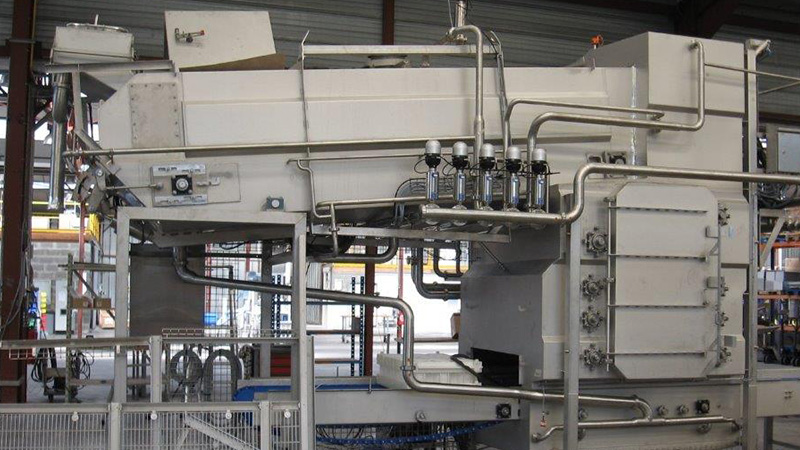 TUBEFROM®:
For your feta type soft cheeses (blocks to be sliced), our TubFrom tubular moulding machine offers you moulding precision, with preset proportioning for each recipe and self-regulation, and will also save yields of material through the possibility of automatic reincorporation of fines.
Flow rates from 10,000 to 50,000l/h. Well suited to large formats (> 1kg). Cleaning by CIP.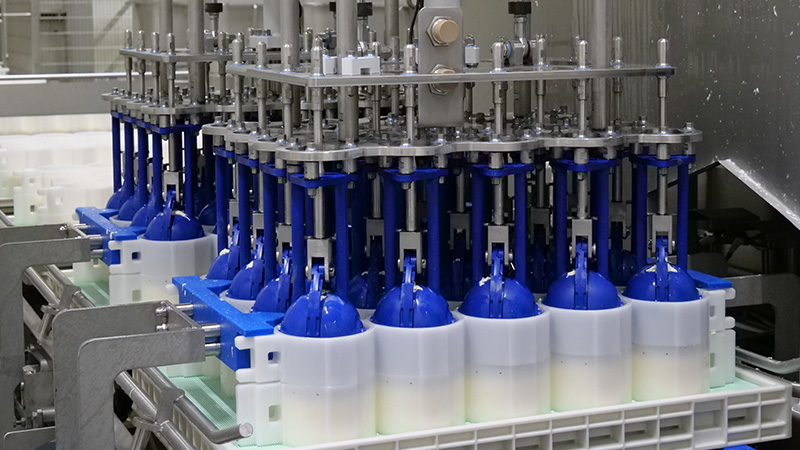 Robotic moulding of TECNAL ladles:
Reproduction of the curd-ladling traditionally done by hand by an operator,
This makes it possible to do away with the tediousness of manual moulding while increasing the precision of the quantity of curd deposited in the mould.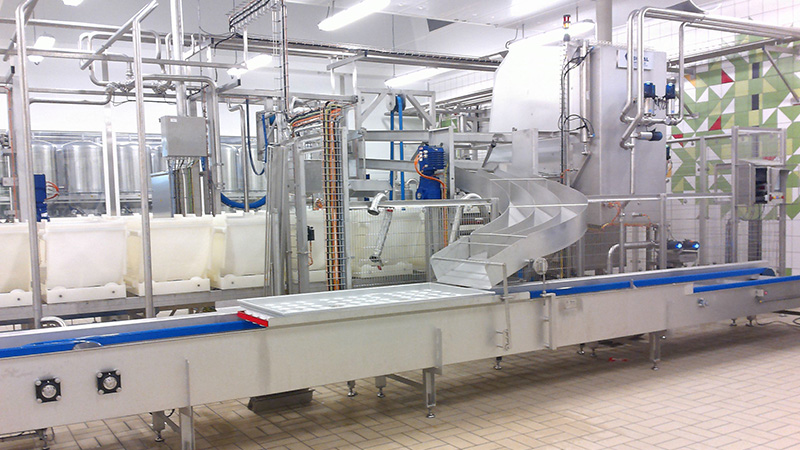 Perfect synchronization between the bassin tipper and your moulding conveyor optimizes your standard deviations.