For ripening, we offer several solutions: the stacker, the unstacker and the flipper.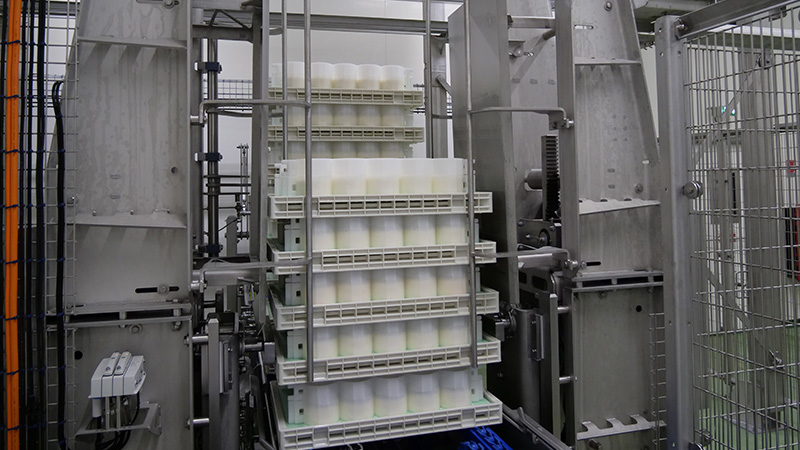 The strenghts of the stacker and unstracker:
Stacking from the bottom,
Programmable stack management,
Brushless Motor,
Nothing above the product,
Maximum rate: 5 seconds per tray,
Base stand management of base,
Pre-stacker or pre-unstacker possible for very high operating rates,
Safety gate and buffer storage areas.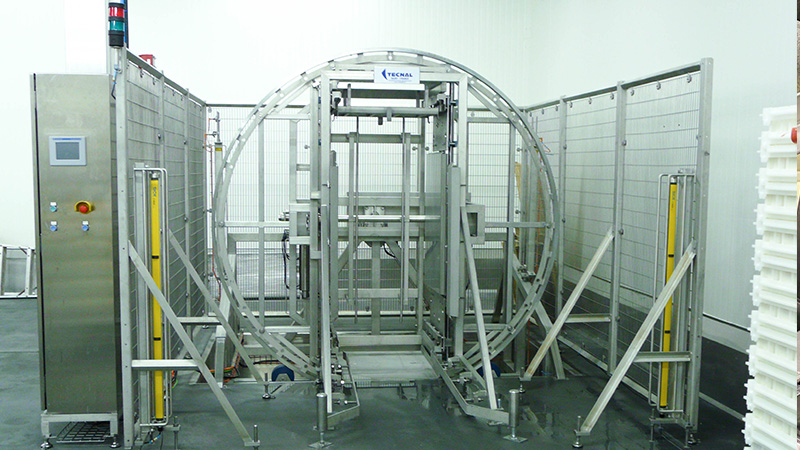 Stacks and trays flipper:
A fundamental operation that can take place several times during the draining process,
Stack flipper can reach heights of 24 trays,
The flipper can be separated from the draining system or integrated into a fully automatic draining system,
It avoids stacking and destacking operations.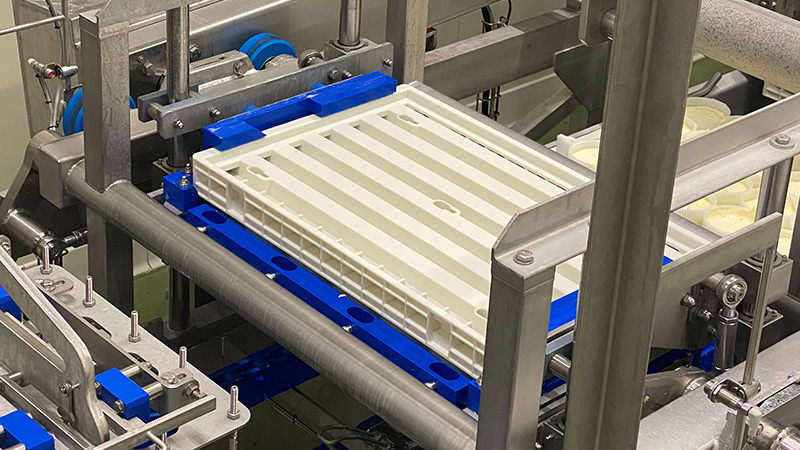 Individual turning over of trays subset, straw-mat, and block forms, with or without spacers, allows:
Eliminates the cap-shape effect.
High speeds: 700 trays/hour.