For ripening, we offer several solutions: the stacker, the unstacker and the flipper.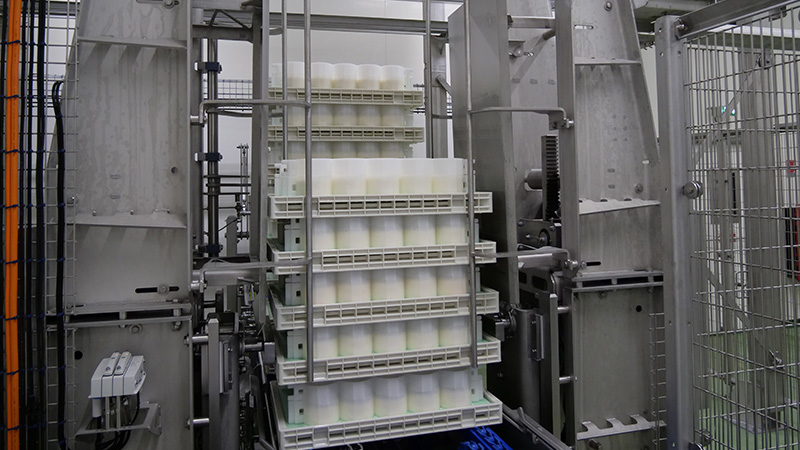 The strenghts of the stacker and unstracker:
Hygienic design: open profile,
Soft handling of dishes,
Simplified maintenance,
Compliance with safety standards,
Programmable stack height management,
No mechanical elements above the product,
Rapid rate: 5 seconds per tray,
Management of the base foot in automatic.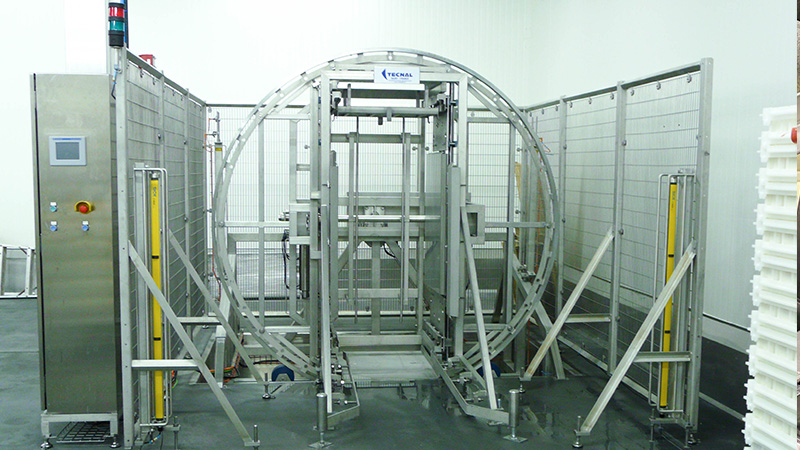 The strengths of the stacks flipper:
Hygienic design,
Height of the returnable stacks is adjustable,
Simplified maintenance,
The flipper can be separated from the draining or integrated of the fully automatic draining.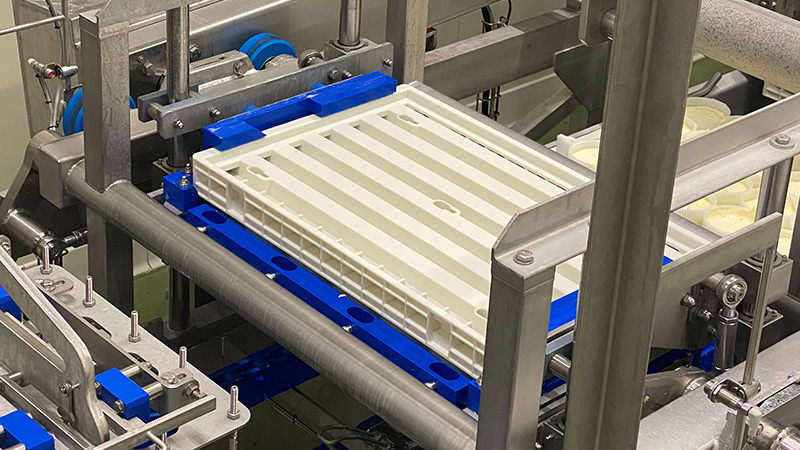 Individual turning:
Hygienic design,
Simplified maintenance,
High rate: 700 trays per hour,
Eliminate the cap phenomenon on the cheese,
Suitable for large diameter cheeses.
Turning by cartesian robot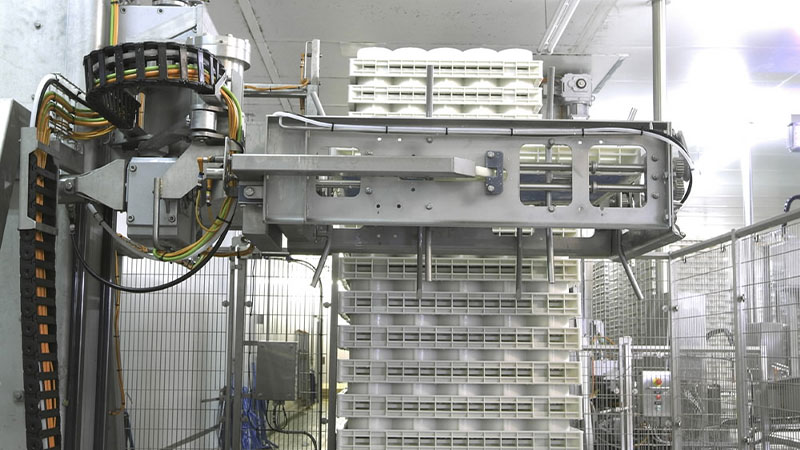 Turning by cartesian robot: 
3 functions with one machine: stacking, destacking, unit turning,
Small footprint: one machine to do 3 functions,
High rate: 6 seconds per tray.