Tecnal is the specialist and world leader in press filters applied to the production of goat cheeses and fresh cheeses.
This equipment is intended for mechanical draining of lactic curd cheeses or fresh cheeses, yoghurts, Twarog, and Labneh.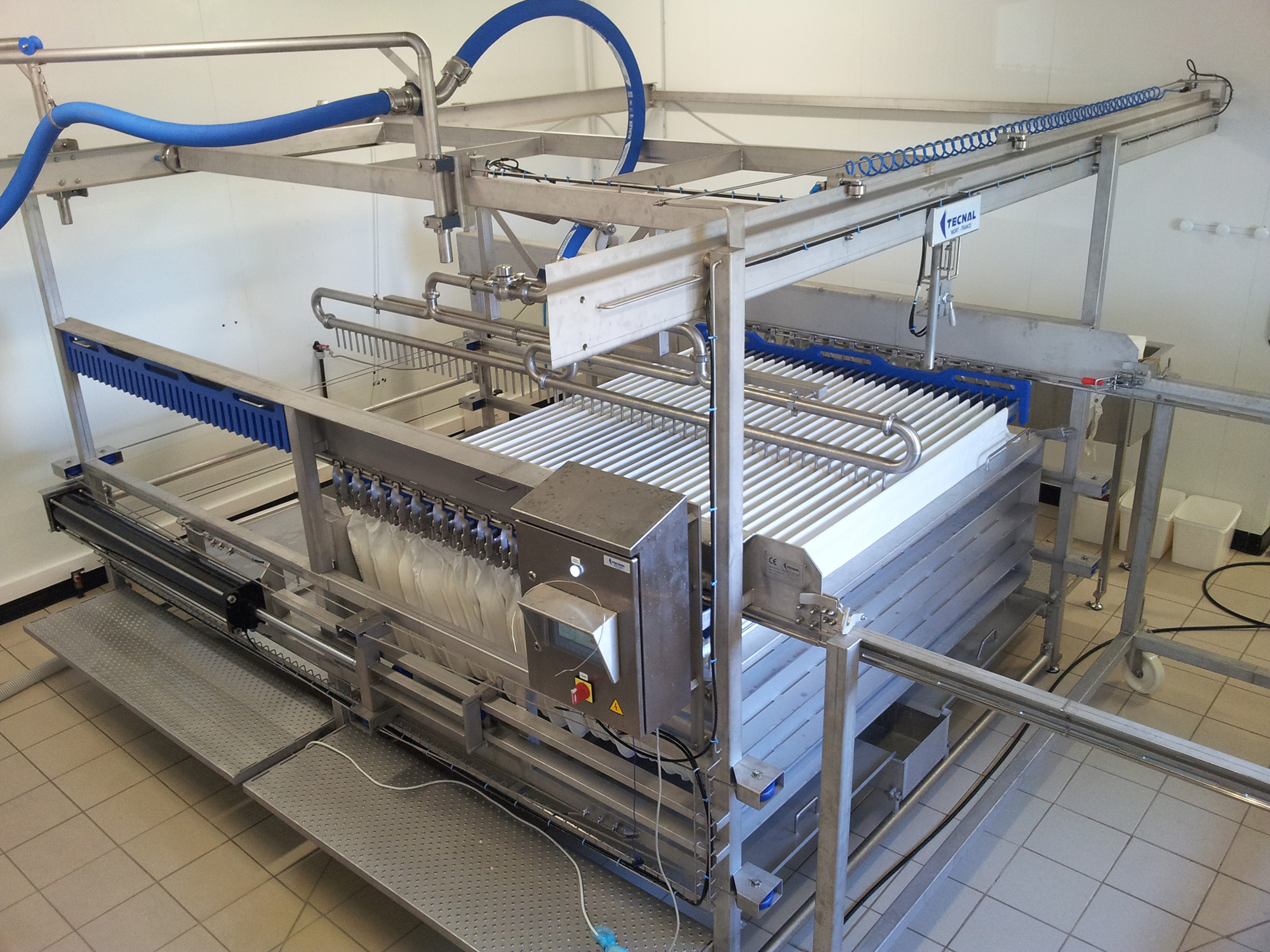 Dry extract after draining ranges from 17% to 45% depending on the objectives sought.
TECNAL proposes a full line of press filters to cover all your production needs.
A full line of press filters from 320 to 10,000 litres.
Press filters separate curd and whey in a set of filter bags placed between two plates, one fixed, and the other mobile. It is through pressing, programmable between 30 minutes and 9 hours and between 0.5 bars and 6 bars, that the desired extracts are produced.
Tecnal line of press filters is evolving: several filters can be assembled in series, with automatic filling of the bags for example.
Press filters can be supplied with a set of accessories: bag holder trolley, bar holder trolley, whey recovery tank, bags transfer between filters.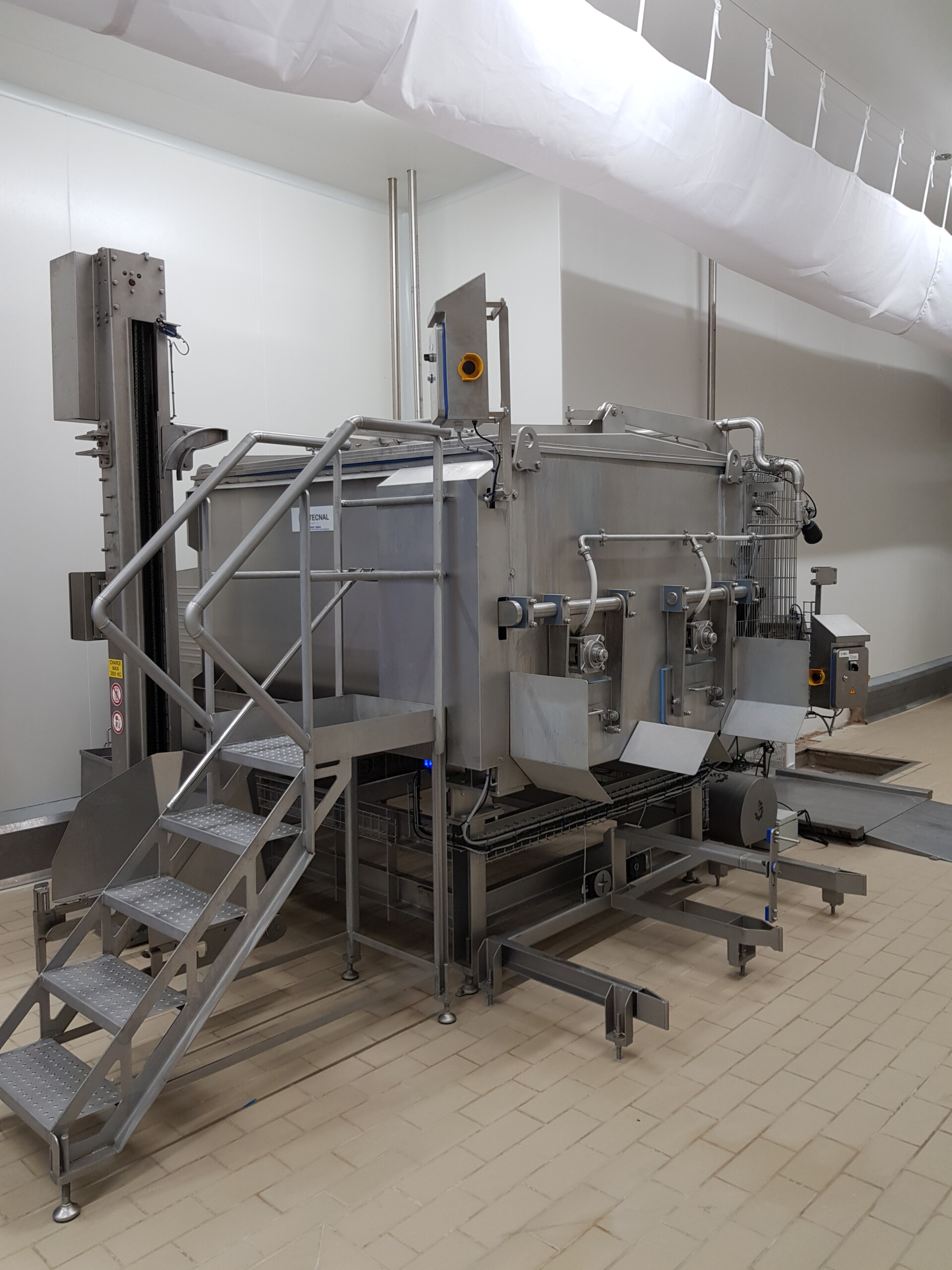 In addition to press filters, you can equip your workshop with one or more Tecnal blender-mixers:
We have a full line of blender-mixers to provide, from DV2 to DV18. From 160 litres to 1,800 litres.
These all-stainless-steel blender-mixers let you homogenize curds and mix them with salt and other ingredients without denaturing texture of the curd.
These fully CIP cleanable blender-mixers can also be provided with a set of options: CO2 curd cooling, vacuum mixing, load cells.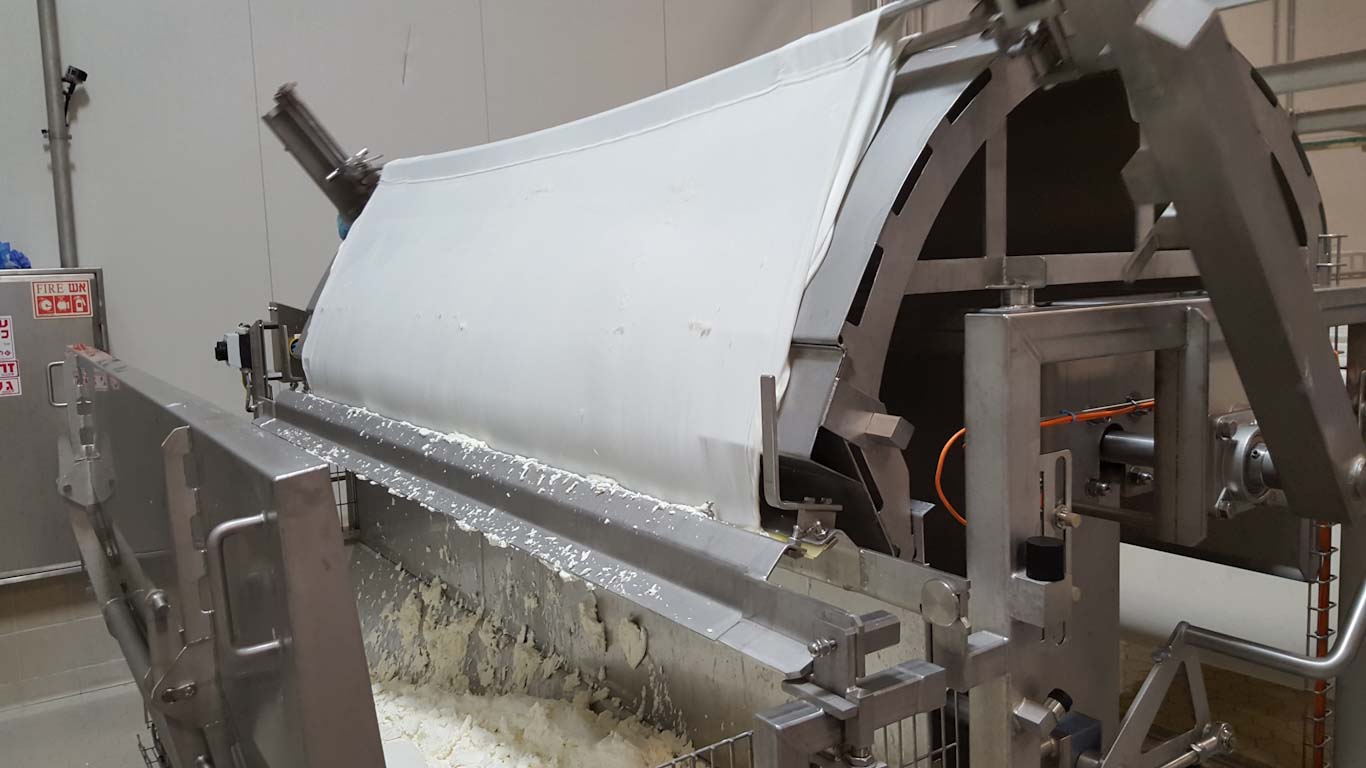 Manual bag emptying: Manual bag discharge into Europe-model vats via distributor,
Semi-automatic bag emptying with scraping: this solution makes the operator's job easier and helps recovering curd after bag discharge,
Automatic bag emptying: two synchronized robots seize the full bags. A scraping system is operated automatically in order to recover as much curd as possible.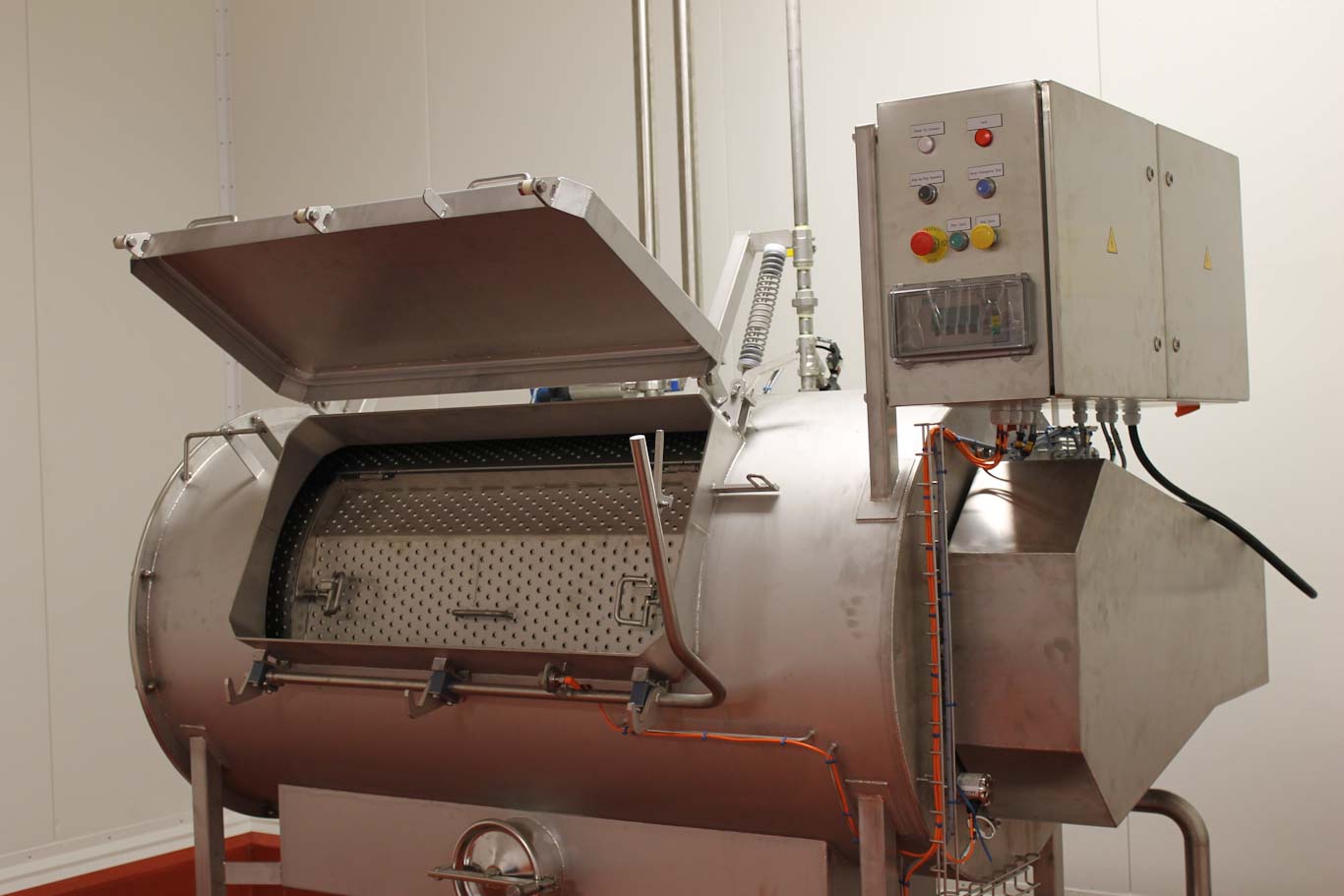 TECNAL vous propose une machine à laver les poches.  Cette machine tout inox vous garantit une hygiène irréprochable sans abîmer le tissage des poches des filtres presses.