Tecnal is the specialist and world leader in press filters applied to the production of goat cheeses and fresh cheeses.
This equipment is intended for mechanical draining of lactic curd cheeses or fresh cheeses, yoghurts, Twarog, and Labneh.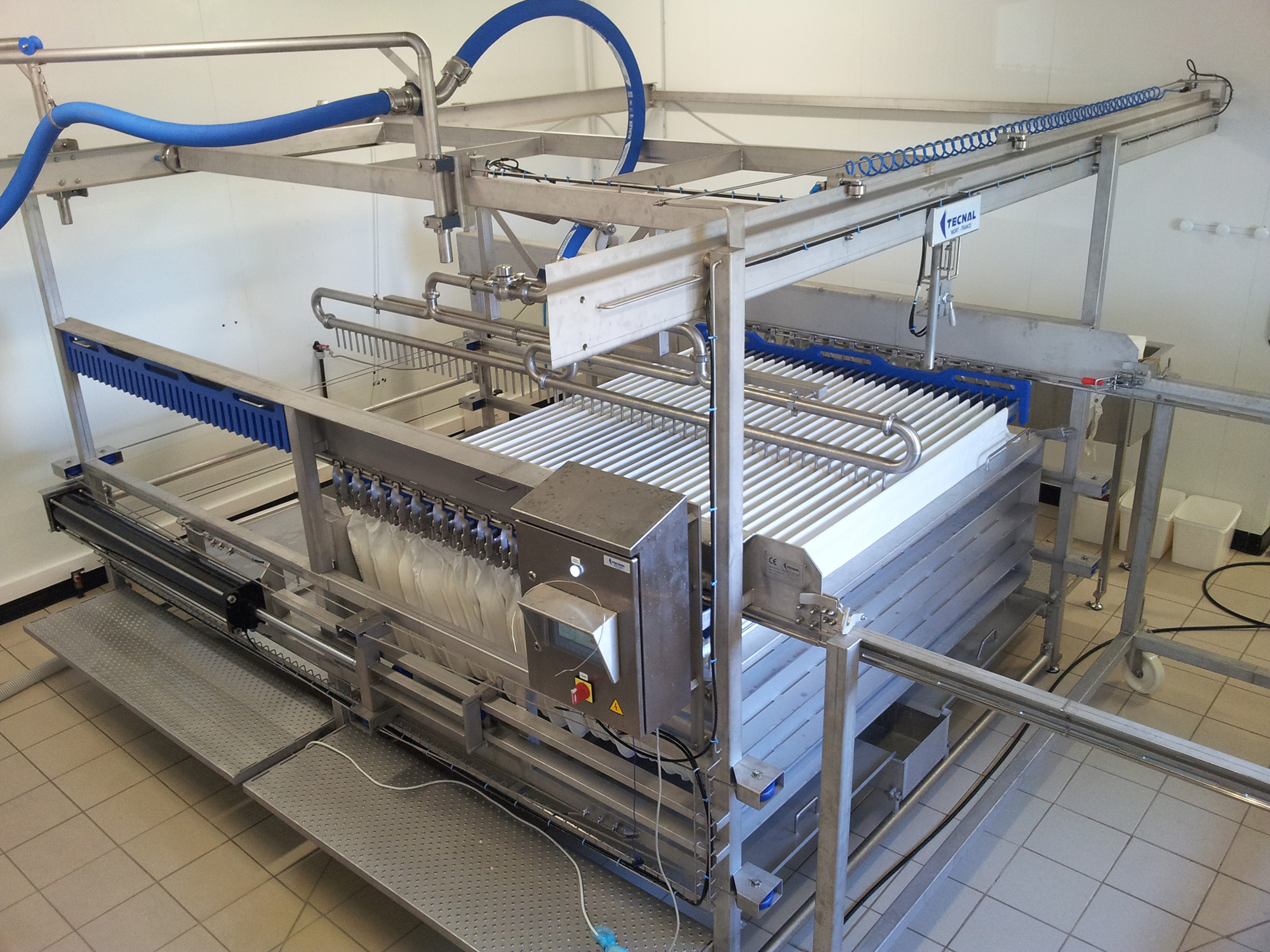 Dry extract after draining ranges from 17% to 45% depending on the objectives sought.
TECNAL proposes a full line of press filters to cover all your production needs.
Versatility: with a same filter press, you can make a wide range of products, from cottage cheese to cream cheese to very dry curds (goat log),
Time saving and accuracy of the dry extract obtained: compared to traditional drainning methods (gravity drainning in pockets), filter presses considerably reduce dewatering times. They allow for easy and repeatable achievement of a target dry extract,
Easy to use: the pressing time and the pressure exerted on the product can be set up from a control panel,
Wide range of press filter: from 320 to 10 000 liters,
Scalability: assembly of several filters in series with automatic pockets filling,
The filter presses can be supplied with a set of accessories: mobile pockets trolley, mobile bar trolley, serum collecting tray, pockets transfer between several filters.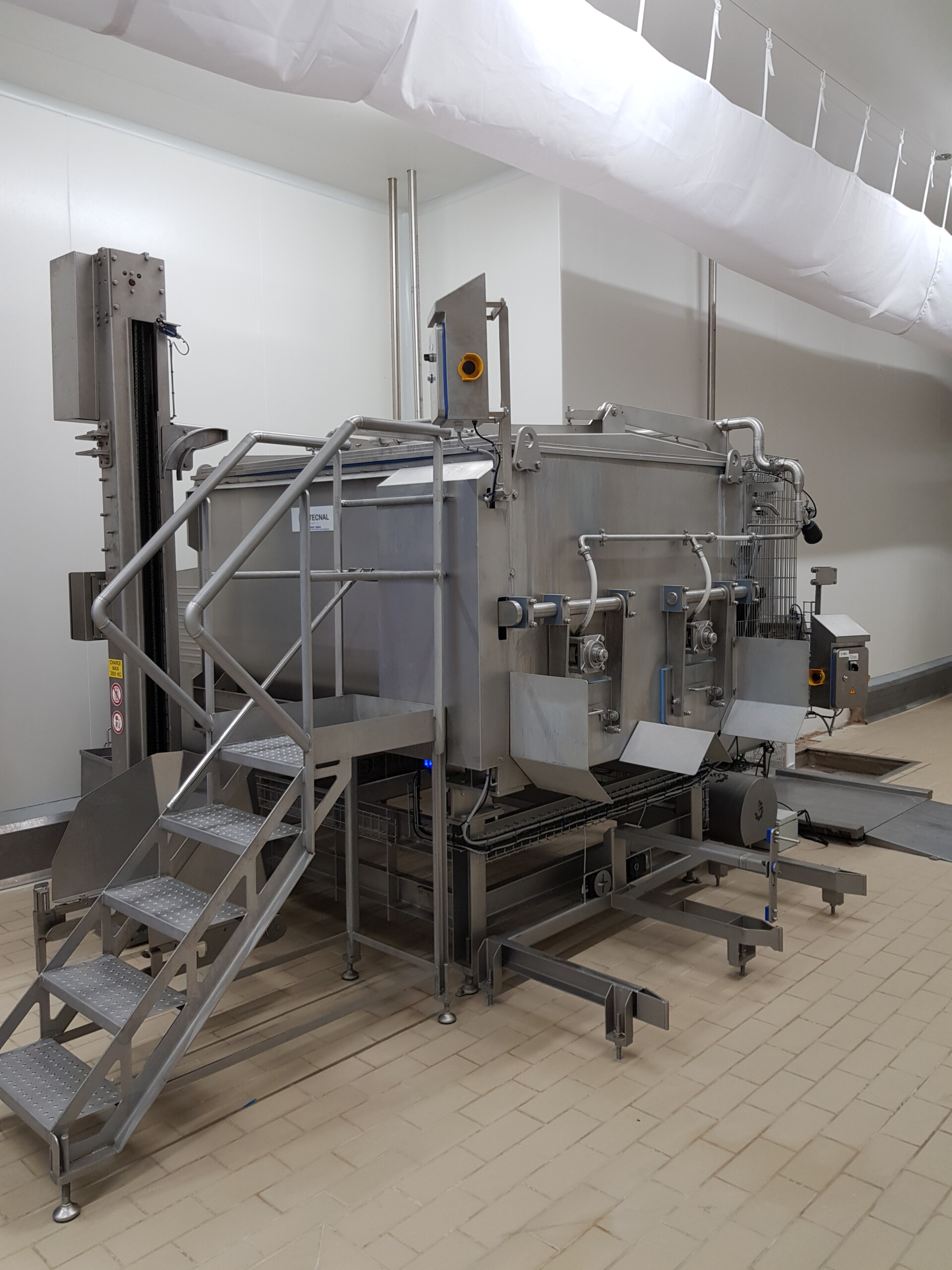 In addition to press filters, you can equip your workshop with one or more Tecnal blender-mixers:
We have a full line of blender-mixers to provide, from 160 litres to 2,000 litres,
Quality of the mixture: the design of our screws provides rapid mixing without heating the product and ensures no loss of curds in the mixer once it is emptied,
Hygiene: these fully CIP cleanable blender-mixers can also be provided with a set of options: CO2 curd cooling, vacuum mixing, load cells,
Capacity:  our large capacity blenders are capable of blending up to a whole press filter. Our mixers are suitable for mixing ingredients such as salt, herbs or pepper, as well as colouring agents and other ingredients,
Rapid cooling of the curd: nitrogen or CO2 injection can be offered as an option,
Automation: the mixing recipes are fully programmable via a touch screen (programmable controller).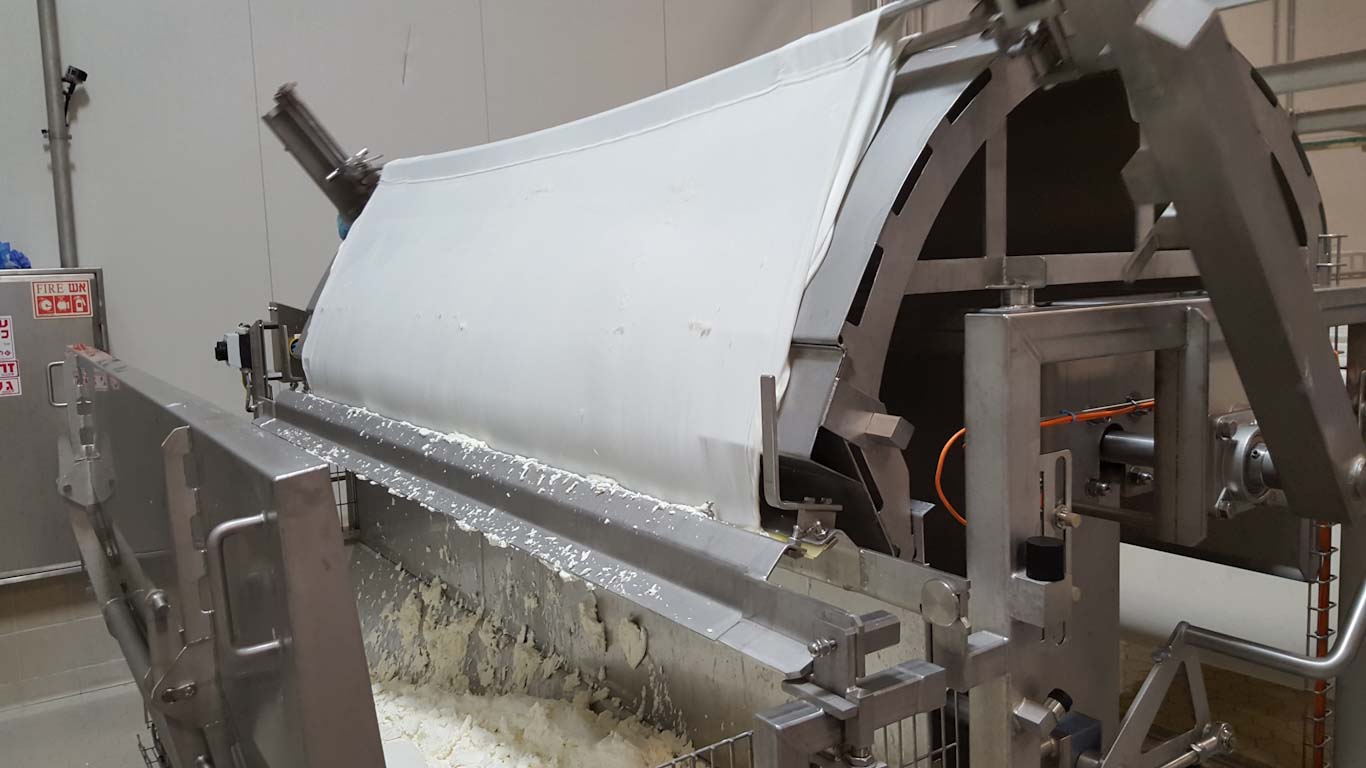 Manual bag emptying: Manual bag discharge into Europe-model vats via distributor,
Semi-automatic bag emptying with scraping: this solution makes the operator's job easier and helps recovering curd after bag discharge,
Automatic bag emptying: two synchronized robots seize the full bags. A scraping system is operated automatically in order to recover as much curd as possible.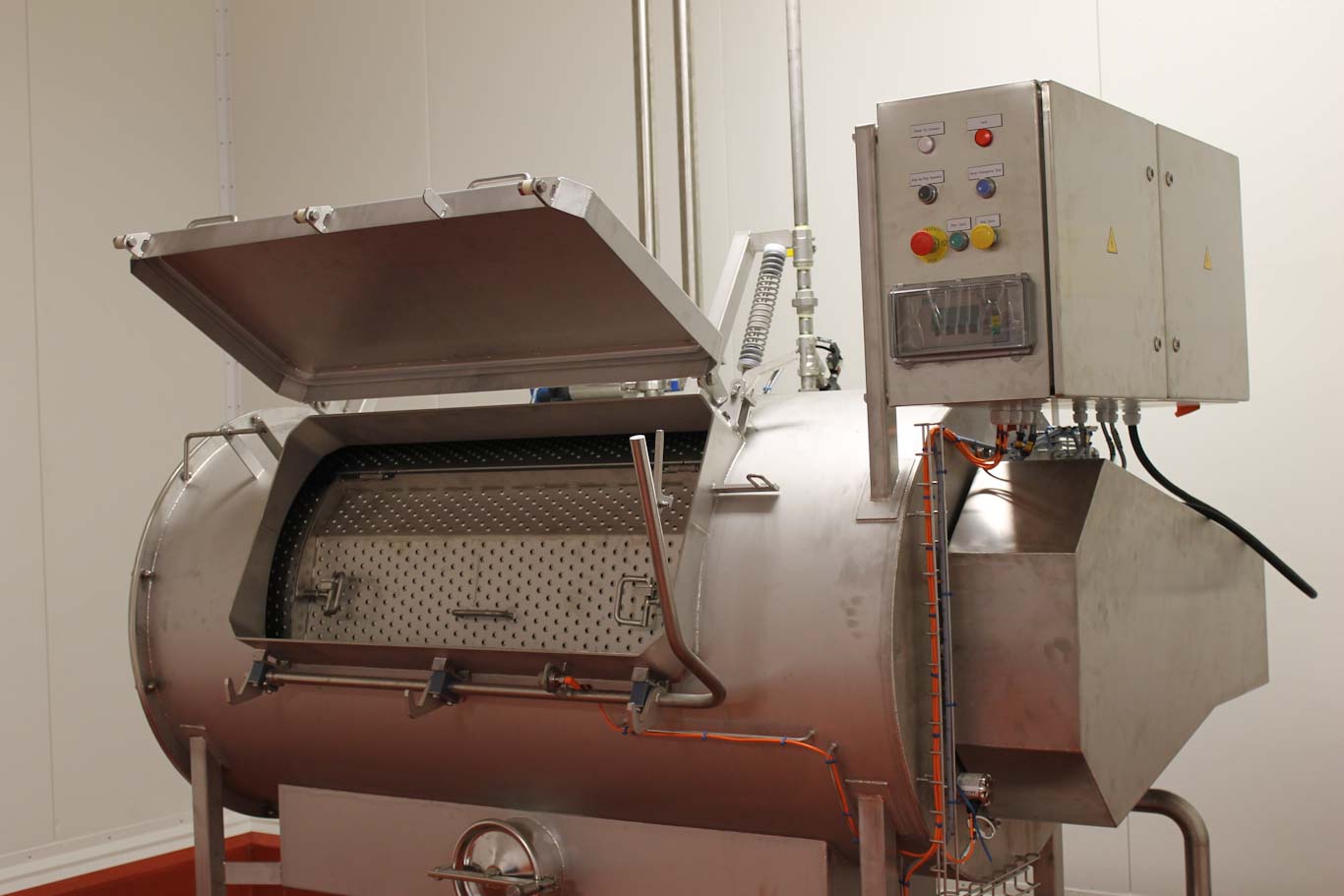 TECNAL offers you a pocket washing machine.  This stainless steel machine guarantees perfect hygiene without damaging pockets of the press filter.