Industrial basin-lines DYNAFROM®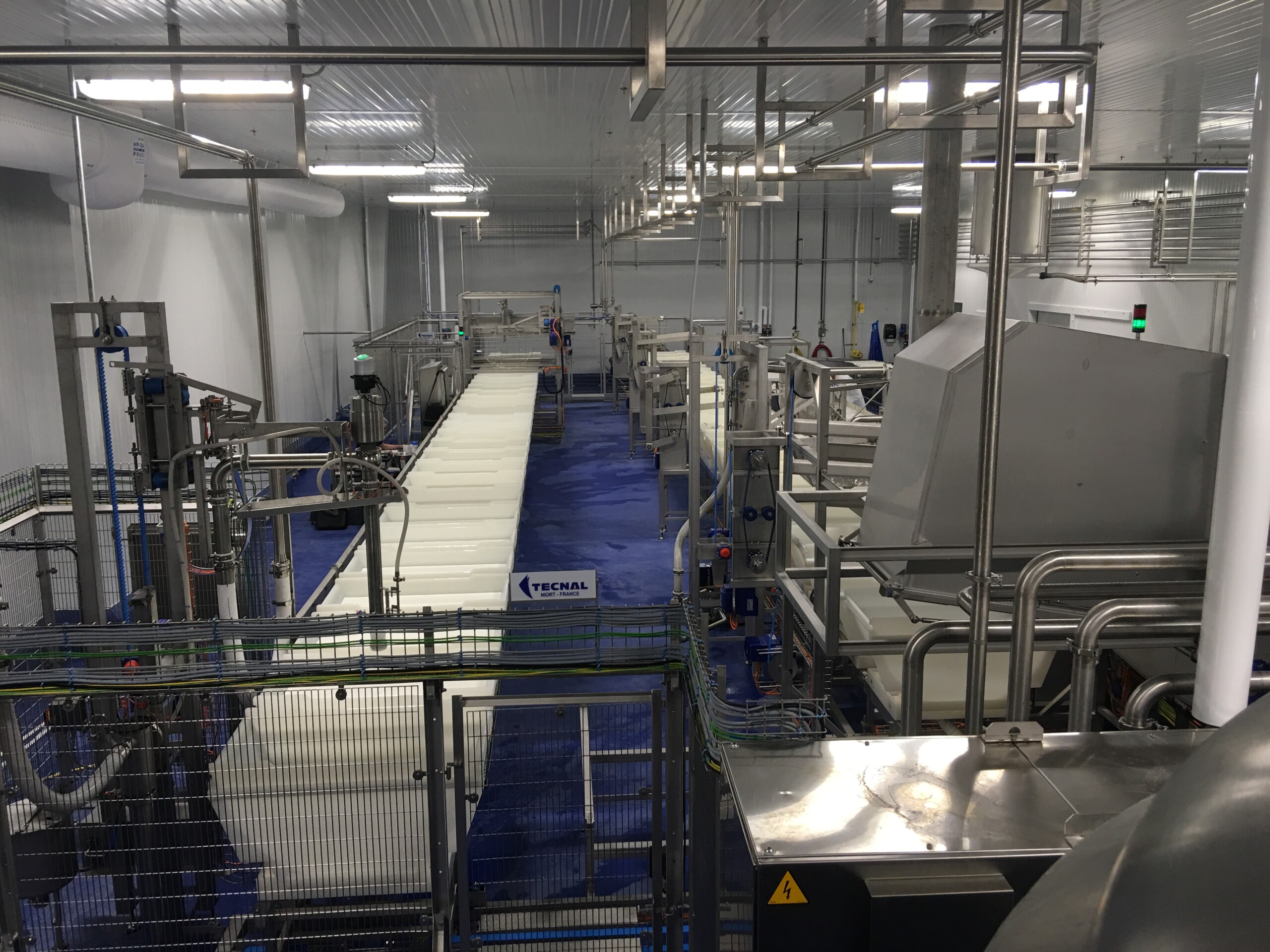 The Dynafrom® Continuous Line: production from 1,000 to 100,000l/h. Our goal is to eliminate the drudgery of work through new technologies and to protect ourselves from contamination.
Basin lines designed, produced, assembled and tested at TECNAL offer you the following advantages:
Yield: the geometry of our basins associated with our slicing systems with or without robot guarantees the regularity of your curd grains. The creation of fines and the loss of proteins and fats are extremely limited,
Very high flexibility: you can chain different productions on the same line. The DYNAFROM® lines offer you the possibility of working with different technological times (coagulation and/or syneresis) and different curd grain sizes depending on the cheese recipe chosen,
Very high regularity of production: Tecnal offers small volume bassin in order to have the shortest possible moulding time and consequently to have a same always cheese quality,
Very good hygiene: the design of the Dynafrom® Batch and Continuous lines gives you the possibility to work in optimum hygienic conditions allowing to obtain certain international standards (IFS, BRC,…),
Tracking and traceability of production,
Accuracy of cheese weight obtained during moulding (standard deviation): We have several types of moulding suited to your different standard deviations and budget objectives.
Artisanal basin-lines DYNAFROM®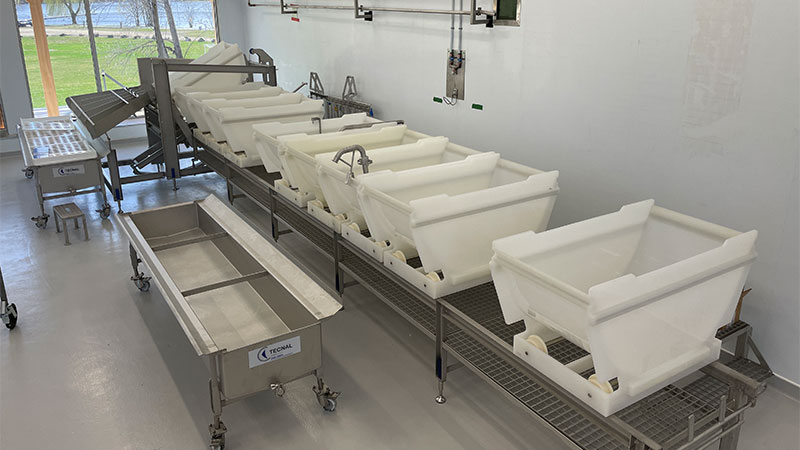 The Dynafrom Batch Line: production in batches or runs from 180 to 4,000 litres.
Very high flexibility,
Very high regularity of production,
Very good hygiene,
Tracking and traceability of production,
Suitable moulding.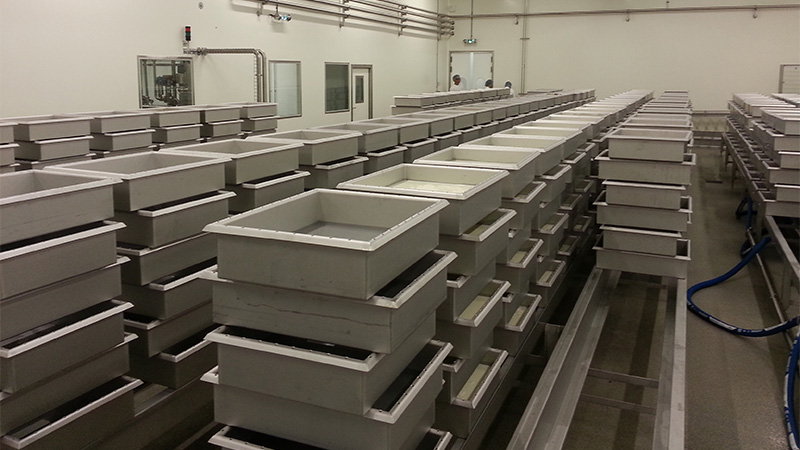 Our stainless steel micro basin lines have several advantages:
Specifically developed for fragile curds with a lactic character,
Respect for the curd: coagulation is done statically (without movement) in order to obtain good coagulation,
Achieving the target moulding weight: the volume of milk dosed (by flowmeter) into the stainless steel micro basin corresponds to the moulding of an entire mould block,
Ergonomy: the moulding is done by automatic or assisted turning of the micro-basin lines on the mould block.