Tecnal is the world leader in the processing of cheese milk (soft/lactic/fresh cheeses). For that, our engineering staff deploy the full range of their skills and our dairy know-how.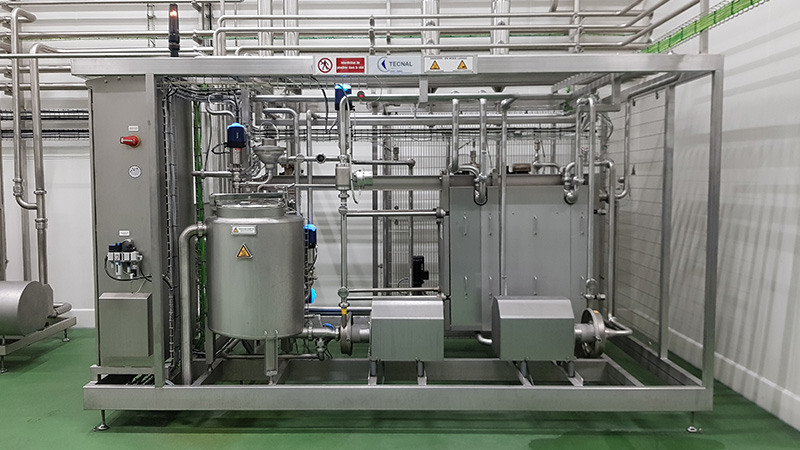 Tecnal's "Basic" and "Premium" lines bring you a full range of pasteurizers for milk, cream or sérum
Our lines cover flow rates from 500 to 50,000l/h.
The temperature and duration of pasteurization of cheese milk are important parameters that are precisely determined by Tecnal's engineering design department.
All our designs are created in 3D and built in skid form to allow the delivery of assemblies previously tested in our shop at Niort and ready to be connected.
All of our designs are compliant with machines directive 2006/42/EC and 1935/2004 food safety certification requirements and meet the IFS and BRC standards.
Low energy consumption: high energy efficiency (greater than 90%).
Other technical characteristics available:
Temperature regulation by hot water open,
Securing and monitoring of pressures and back-pressures,
Tubular holding section,
Tracking and traceability of the process,
Independent washing,
Energy Pack,
Traceability pack.
You can also consult us for pasteurizers for yoghurts, creams, and wheys.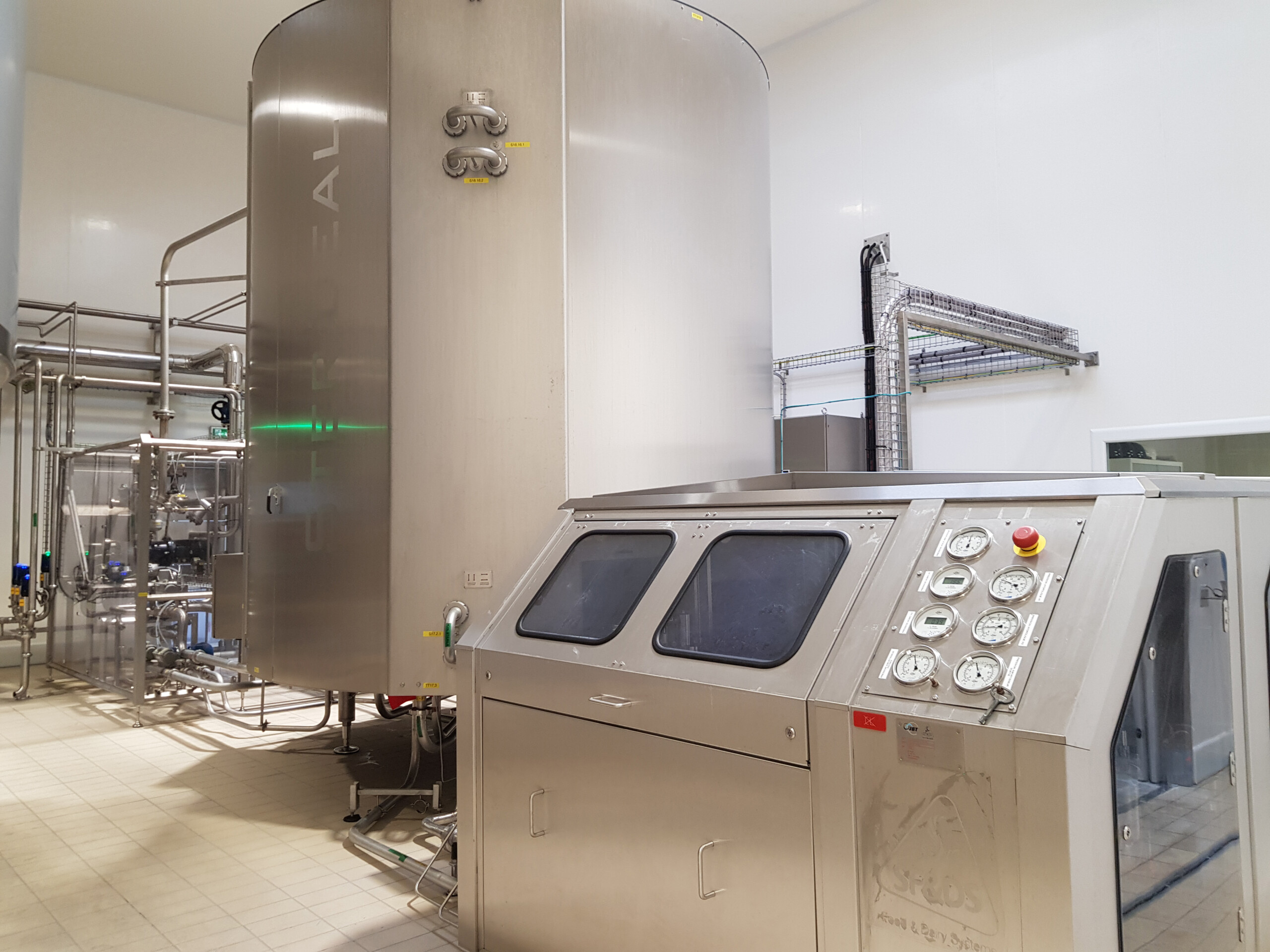 Tecnal and its partner can provide solutions for the sterilization of your milk. The quality of the thermal treatment and the low water and energy consumption qualify us as true specialists.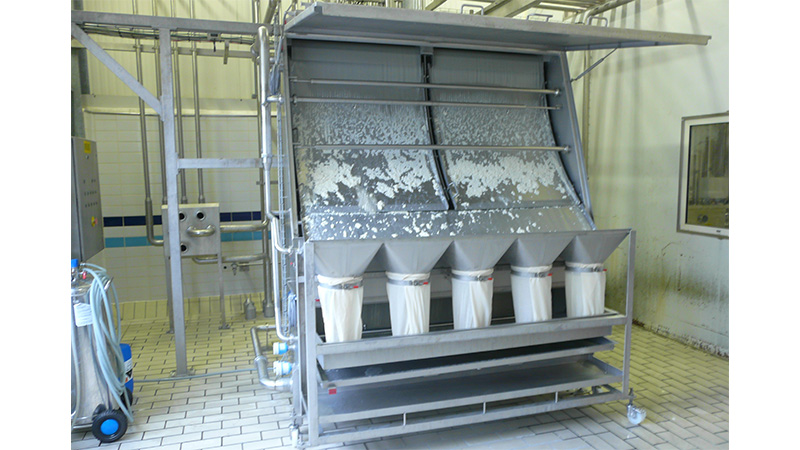 Tecnal proposes solutions for the recovery and processing of sweet and acid wheys.
The Tecnal Fine Saver is designed for the filtration of cheese-making whey, achieving perfect separation of the whey and fines by filtration grilles from 60 to 120µm.
The filter's strengths are:
perfect separation of the whey and fines,
gains in productivity and efficiency,
complete cleaning by CIP.
There are 4 models of Fine Saver, from 2 to 30 m³/h.
The fine saver is also proposed for cream separator and brine flushing applications and CIP returns.