The objective of maturation is to achieve acidification of the product to its target pH.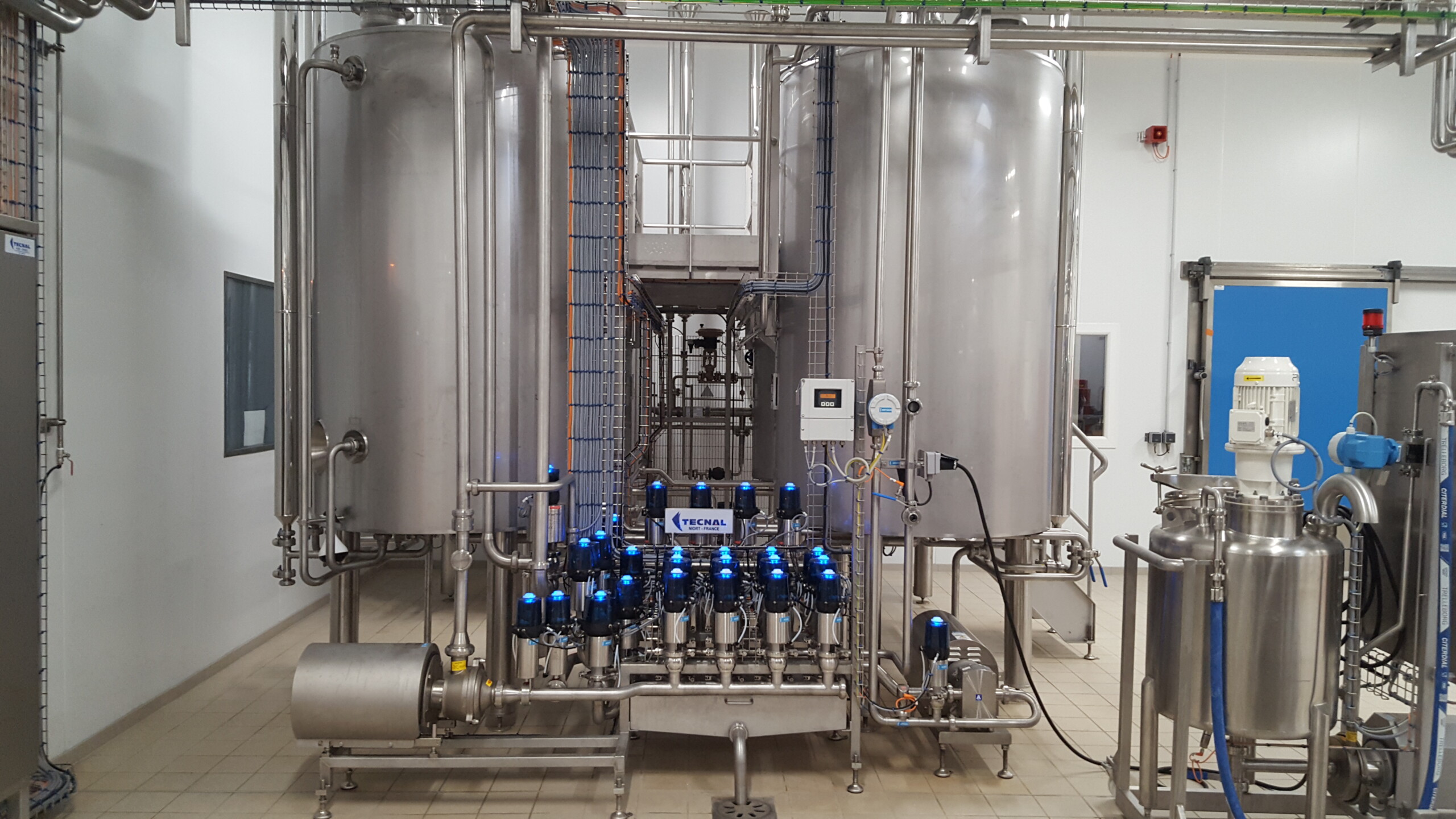 Our advantages in terms of maturation tanks:
Specific design of the tanks and their stirrers to best suit your manufacturing technology,
Perfect temperature control,
Easy to operate,
Specific pumping unit depending on the type of product,
Possibility of rapid cooling or reheating without degradation of the product,
Safe CIP cleaning,
Choice of specific agitation.
Yoghurt and dessert tanks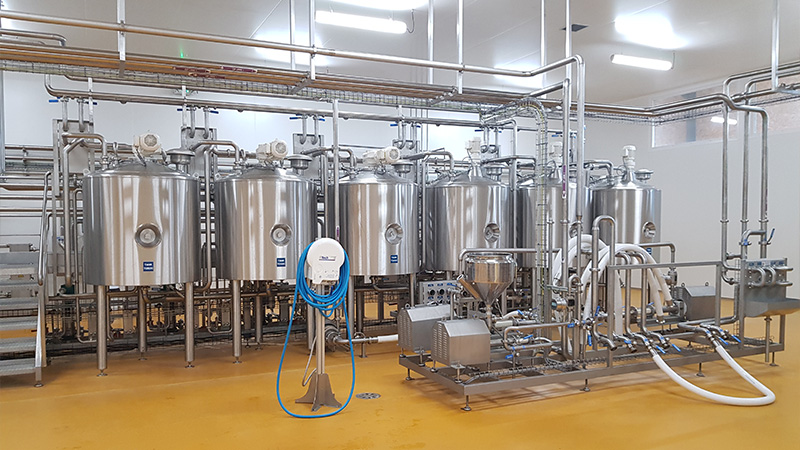 Our yoghurt and dessert tanks:
Vats: use of ultra-clean vessels made by French industrial boiler-makers specializing in vessels of this type,
Ultra-clean environment produced by Tecnal,
Control of agitation to perform the various stages of work in the incubation vessels: dispersion of the ferments, coagulum cutting, homogenisation of the curd, emptying while limiting losses.