There are two ways of salting your cheese: dry salting with our single-sided salting machine, double-sided salting machine SALAFROM and another method called brining.
Double-sided salter SALAFROM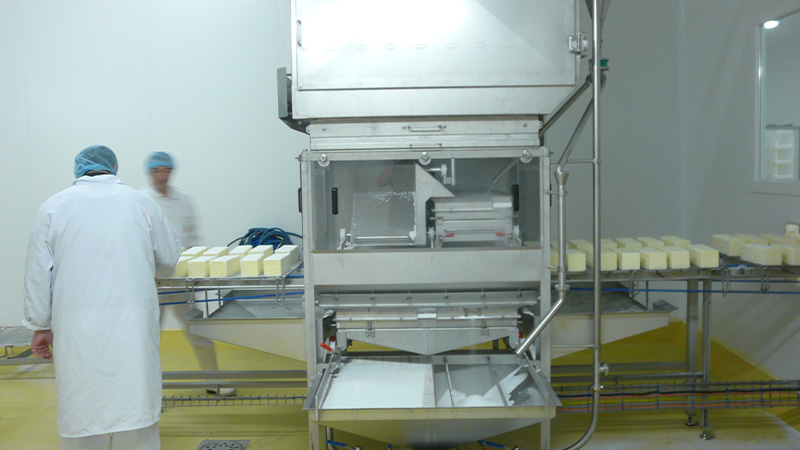 SALAFROM®:
Is a dry salter that can be fed manually or incorporated in a complete and fully automatic line,
Two fluidized beds create a salt cloud and ensure very accurate salting standard deviations,
A proper salt distribution on each sides of the cheese is ensured by: shift speed of the racks/ salt spraying rate,
This equipment is made of 316L stainless steel,
Rate up to 1,000 racks/hour.
Dry salting with the single-sided salter
Tecnal can also propose a single-side salter for your dry salting.